Here is step by step how to post pics using the forums image hosting service. This is the fastest and easiest way available. Take your time and hopefully I cover all aspects of this function:
Now saying you have your picture in your hard drive already,
Then you would be ready to upload your picture......
Step 1:
Click on this icon In the photo: Note it opens a upload box, You want to choose the image size as well before uploading. You can see size icon in the next photo.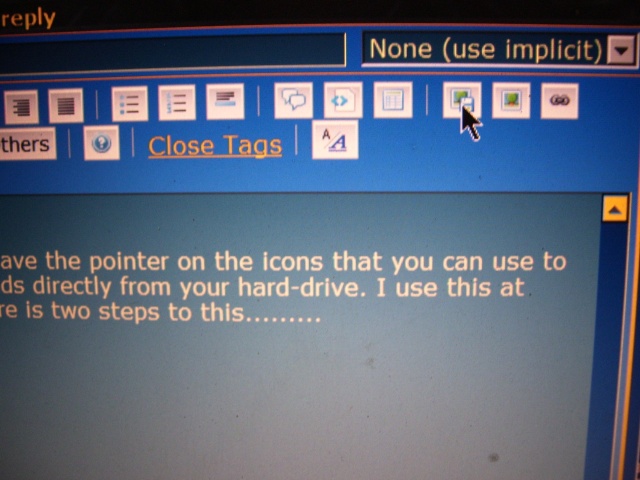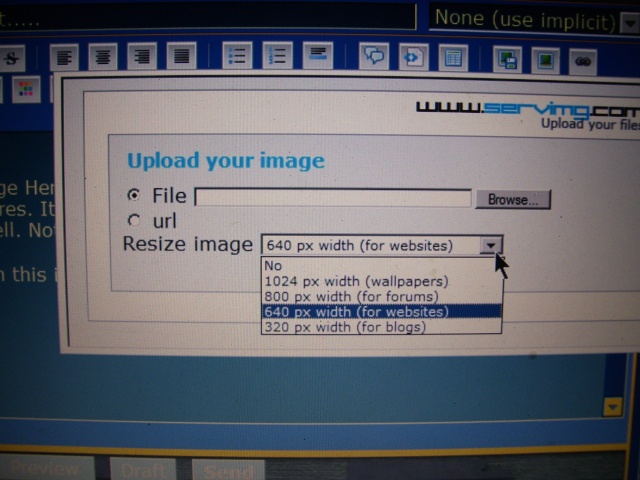 Step 2:
Hit the browse icon and choose your photo. Click on it and it will drag the the file over to the upload box. Saying you have chose the right size now you can move on to uploading the file. It will take a few minutes or sometimes quicker depending on your internet speed. Here is what you will see when the file is uploaded... Also note how I am going to Cope & Paste the IMG code.....
Step 3:
In this picture you will see the next icon to hit saying you have copied the IMG code and you are ready to paste it.
Go ahead and paste it! Then hit Ok.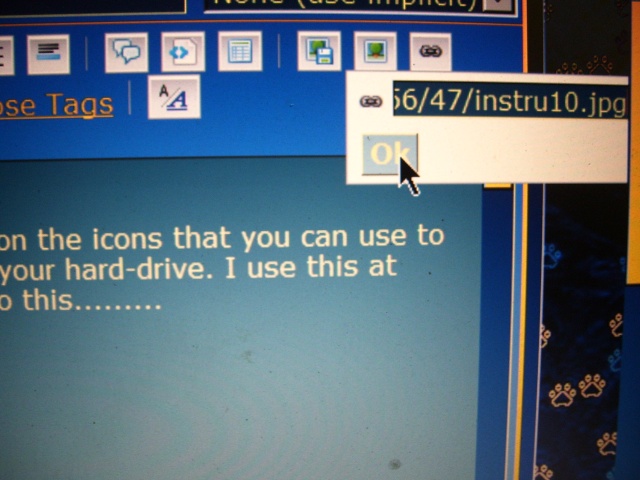 \
If this is done correct it will automatically add the code to you post. To assure you have it done right you can preview the post first. If you like what you see hit "Send". Have fun and good luck. J